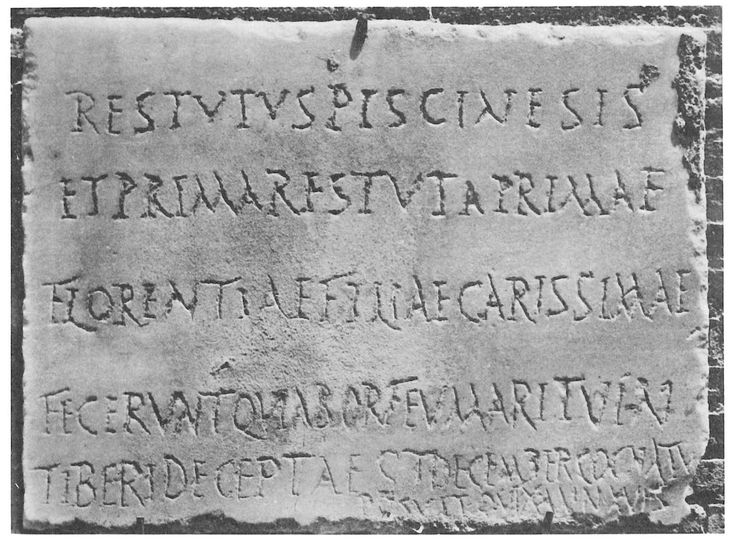 The parents of this sixteen years old women accuse the husband of having killed her, throwing her in the river. We will never know if he really did that or it was the assumption of overprotective parents on a case of suicide. If he actually did get so mad at the wife to do what her parents claim, we will never actually know what made him so mad to commit such crime.
Restutus Piscinesis(:Piscinensis)
et Prima Restuta Primae
Florentiae filiae carissimae
fecerunt, qui(:cui) ab Orfeu(:Orpheo) maritu(:marito) in
Tiberi 〈:vita〉 decepta est. December cocnatu(:cognatus)
posuit. Q(uae) vix(it) ann(is) XVI s(emis?)
(EDR101804)
Restutus Piscinesis and Prima Restuta daughter of Prima to Florentia their beloved daughter, taken from life into the Tiber from her husband Orpheus. The brother in law December set up this stone to her who lived only sixteen years and a half.
Related Stories