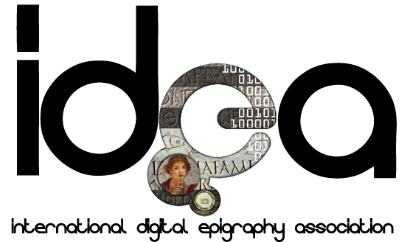 IDEA is a non-profit organization born from EAGLE (Europeana network of Ancient Greek and Latin Epigraphy). The purpose of EAGLE was to gather and catalogue more than 1.500.000 images and other digital objects related to hundreds of thousands of greek and roman inscriptions accompanied by basic information, often also in english and in other modern languages. All this can be found in a single and easy-to-search database.
IDEA promotes the use of advanced methodologies in the research, study, enhancement, and publication of "written monuments," beginning with those of antiquity, in order to increase knowledge of them at multiple levels of expertise, from that of specialists to that of the occasional tourist.
The organisation is open to individuals, institutions, public and private organisations, societies and other associations.
IDEA è un'associazione senza scopo di lucro nata dal progetto Europeo EAGLE (Europeana network of Ancient Greek and Latin Epigraphy). Obiettivo di EAGLE è quello di raccogliere e catalogare in un unico database, facilmente ricercabile, oltre un milione e mezzo di immagini e altri oggetti digitali relativi a centinaia di migliaia di iscrizioni provenienti dal mondo greco-romano, corredate da informazioni essenziali e, in molti casi, dalla traduzione in inglese o in altre lingue moderne.
L'associazione IDEA ha per scopo la promozione dell'uso di metodologie e tecnologie avanzate nella ricerca, studio, valorizzazione, divulgazione dei "monumenti scritti" a partire dall'età antica, al fine dell'ampliamento della loro conoscenza a più livelli di competenza, da quello degli specialisti a quello del turista occasionale.
L'associazione è aperta sia a persone fisiche, sia a enti e organismi pubblici e privati, società e altre associazioni.