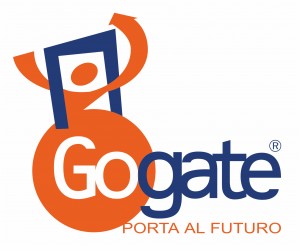 Gogate is an SME based in Pisa with wide competencies and experiences in the areas of technological innovation, business promotion and project management. The main company activities are software development, multimedia communication, technology transfer, web promotion, consultancy and international cooperation.
Gogate operates in the areas of ICT platforms technical development, corporate communication, content managing systems, technological innovation support, multimedia production, web-design, and business planning with an active attendance to marketing strategies and business creation.
Gogate has participated as a partner in several national and local projects for culture, education, tutoring and training, e-learning, ICT development, tourism promotion, communication services, and web design. One of the most prestigious initiatives to be successfully accomplished was the project "La Casa di Pinocchio", which created a multipurpose space in which marginalized minors in the Thon Buri area of Bangkok are welcomed, assisted,  and educated on both the scholastic and professional levels.
Another very important branch of Gogate's activity is constituted by the promotion of commerce and business in EU and extra-EU countries through participation in international projects and the development of partnerships and joint-ventures among companies. More specifically, Gogate is the representative of the Board of Investment of Thailand, an institution of the Thailand Ministry of Industry for the development of international investments. Gogate provides consultancy and support to companies and investors in Europe, and, thanks to a local office, has forged close relationships with resident companies and entrepreneurs, thus providing cultural mediation and on-site assistance.
Role in the project
Technology provider
Responsible for the upgrade of the EAGLE Portal (T5.2)