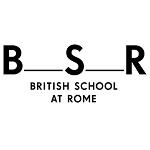 The BSR is a post-graduate research centre in Rome. Its mission is to promote knowledge of and deep engagement with all aspects of the art, history and culture of Italy by scholars and fine artists from Britain and the Commonwealth, and to foster international and interdisciplinary exchange. The BSR is one of the research institutes funded by the British government through the British Academy, and is one of the group of foreign academies in Rome.
Highly selective residential residencies are awarded to the very best scholars, artists and architects. Rresearch facilities, including accommodation, are provided in Rome to help scholars and artists to maximise their time in Italy. A public events programme throughout the year includes lectures, exhibitions and conferences by leading practitioners across the humanities, visual arts, architecture and archaeology. An archaeological unit supports fieldwork projects and excavations and research is supported by a world-class research library and photographic archive.
A publication programme produces an internationally recognised peer-reviewed annual journal (Papers of the British School at Rome) and monograph series. Intensive specialist taught courses for students are also held twice a year.
The Photographic Archive  includes a number of unique collections of historic photographs and totals over 100,000 photographic prints and negatives. The successful completion of a cataloguing project funded by The Getty Foundation in 2002-5 has made three of our historic collections – photographs taken at the end of the 19th century by Thomas Ashby, Agnes and Dora Bulwer, Rev. P.P. Mackey available on the internet. Nearly 12,000 photographs have been catalogued and linked to their digital counterpart. In September 2007, a second generous grant from The Getty Foundation made it possible to catalogue c.15,000 photographs which form part of the John Bryan Ward-Perkins collection (c.1946-74). The outcome of this project is a new website (www.bsrdigitalcollections.it) designed to preserve and make accessible all the BSR digital collections according to METS (Metadata Encoding Transmission Standard). Over 3.000.000 hits have been registered since its launch in November 2009.
Role in the project