Archaeopress announced the publication of the Proceedings of 6th EAGLE International Event "Off the Beaten Track – Epigraphy at the Borders" (24-25 September 2015, Bari, Italy).
The volume is available both in print and Open Access.
This volume, edited by Antonio E. Felle and Anita Rocco, contains the papers presented during the Meeting 'Off the Beaten Track – Epigraphy at the Borders', the sixth in a series of international events planned by the EAGLE, Europeana network of Ancient Greek and Latin Epigraphy international consortium.
The Meeting was held on 24–25 September 2015, with the support of the Department of Classics and Late Antiquity Studies at the University of Bari Aldo Moro (Italy).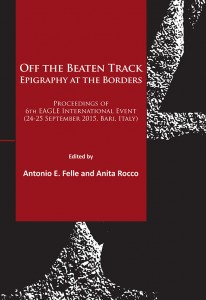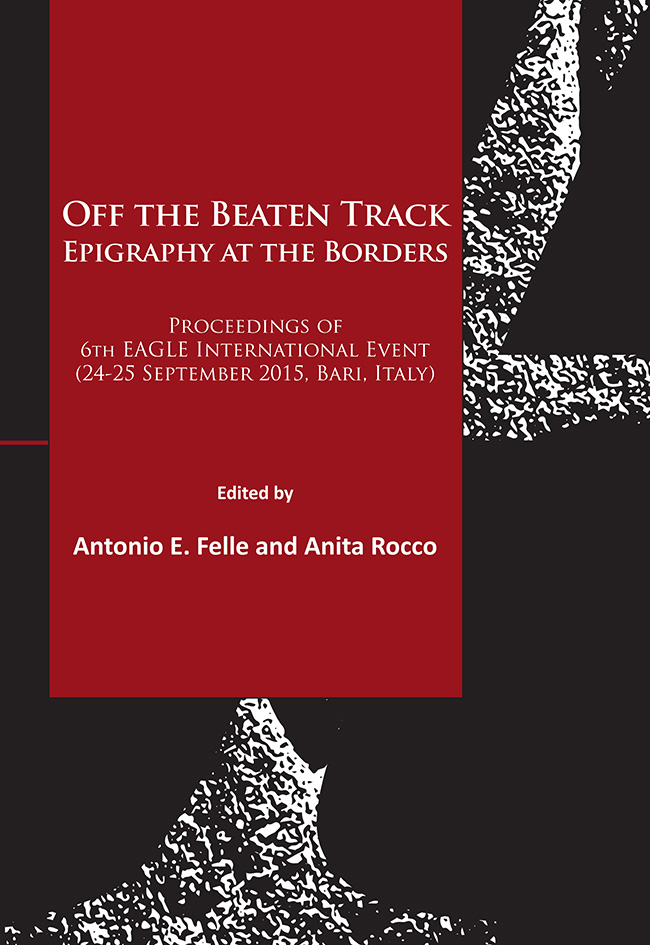 During the event, the EAGLE Portal was officially launched and presented to the public for the first time. The event was intended to address the issues which arise in digitizing inscriptions characterised by 'unusual' features in comparison with the epigraphic norm. Here are collected contributions from several ongoing digital projects raising questions and proposing solutions regarding encoding inscriptions – from the Archaic period to the Middle Ages and beyond, even in languages other than Greek and Latin – which do not fall within those labelled as standard.
The projects involved are the following: ILA – Iscrizioni Latine Arcaiche; The Ancient Graffiti Project; DASI – Digital Archive for the Study of pre-Islamic Arabian Inscriptions; EDB – Epigraphic Database Bari; EDV – Epigraphic Database Vernacular Inscriptions; AshLi – Ashmolean Latin Inscriptions Project.
For further information visit Archaeopress website.