read Story»
The young Secundus lives in a high mountainous valley with his family. Despite his name, he has Celtic origins. He dreams Rome, but his father just wants him to graze cattle and pray the ancient gods, as their ancestors always did. After the umpteenth row with his parents, Secundus borrows the horse of a friend and leaves the valley during the night to join Roman legions. He returns home after 25 years, as a grown-up man, and finally understands that he needs to see his birthplace once again and acknowledge the traditions of his people if he wants to know who he is.
read Story»
Need some assistance? Here you'll find an answer to all your questions about the EAGLE Storytelling App! FAQs are still a work in progress, so stay tuned...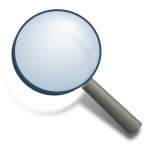 read Story»
This story talks about... the EAGLE stories! Even better, it shows you how to enjoy our story collection at its best. Use all the functions in the Stories Access Page to explore the beautiful stories that ancient inscription tell !
read Story»
Posted on behalf of Ortolf Harl. Translated from german original The simple monument from  Kalsdorf in the region of Styria[...]
read Story»
Honorific inscriptions to Roman emperors use standard formulae to praise the virtues of a good ruler. This is particularly true[...]