read Story»
Lucio Cassio Filippo, his wife Atilia Pomptilla together with Filippo's father were exiled to Sardinia by the Emperor Nero, probably because they were opponents of his power. They spent their lives in Karalis (modern Cagliari). Pomptilla and Filippo, in spite of their condition, lived happily together for 42 years, unfortunately Filippo fell seriously ill during the exile (because of malaria, a common disease because of the unhealthy environment in some places of the ancient Sardinia) and his faithful wife, so in love with him, asked the Gods to let her die instead of her husband. Even if it seems impossible, her prayers were fulfilled: Filippo healed and she suddenly died as in the myth of Alcestis. Filippo also died a little later and his ashes were preserved close to his wife's. The incredible story of this love is witnessed by the inscriptions of the so called "Viper's Cave".
read Story»
The young Secundus lives in a high mountainous valley with his family. Despite his name, he has Celtic origins. He dreams Rome, but his father just wants him to graze cattle and pray the ancient gods, as their ancestors always did. After the umpteenth row with his parents, Secundus borrows the horse of a friend and leaves the valley during the night to join Roman legions. He returns home after 25 years, as a grown-up man, and finally understands that he needs to see his birthplace once again and acknowledge the traditions of his people if he wants to know who he is.
read Story»
Need some assistance? Here you'll find an answer to all your questions about the EAGLE Storytelling App! FAQs are still a work in progress, so stay tuned...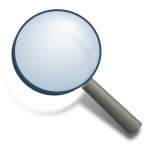 read Story»
This story talks about... the EAGLE stories! Even better, it shows you how to enjoy our story collection at its best. Use all the functions in the Stories Access Page to explore the beautiful stories that ancient inscription tell !
read Story»
Posted on behalf of Ortolf Harl. Translated from german original The simple monument from  Kalsdorf in the region of Styria[...]